The filler is designed for filling of edible oil in PET bottles and closing with plastic press-on caps. The machine uses most advanced technology for measuring of exact weight when filling. The filling is done through a special valve, creating soft laminar product flow which results in high speed of filling with very precise flow control.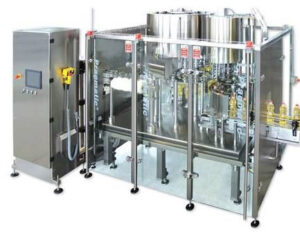 Bottles material: PET
Bottles shape: cylindrical
Caps: plastic press-on type; one size
Capacity
as of 1.0L
max. 24 000 BHR
Range of dosing: 200 – 2000 g
Filling method: by weight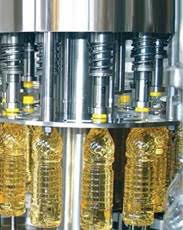 Precision of dosing: ± 1.5 g
Cap diameter: 28 mm
Diameter of the bottles: 50 – 114 mm
Supply: 400/50/60 V/Hz
Installed power: 14.5 kW
For more information, contact us.